Well-being... take advantage of your stay at Mas Saint-Ange to take care of yourself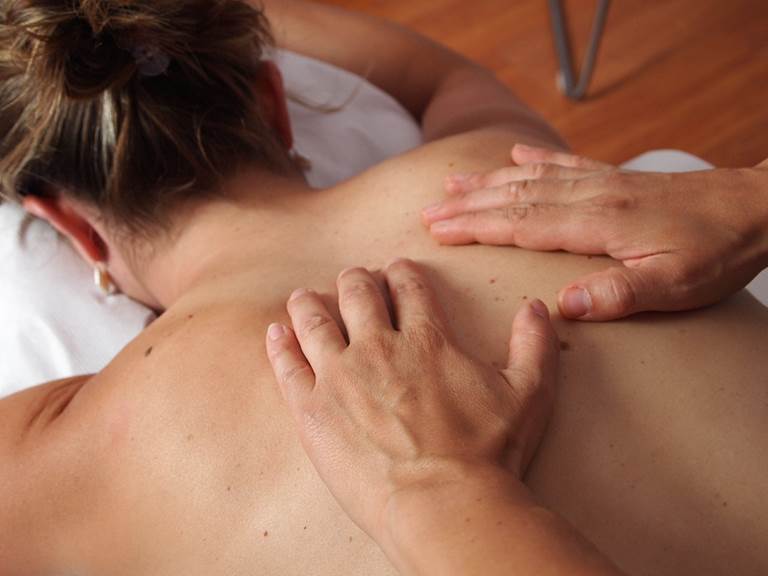 You can take advantage of your stay to make an appointment with Celine, a therapist from Brussels, for an energy treatment, or with Christophe, for a "well-being" massage.

The treatments take place at Mas Saint-Ange, in your room or cottage, or in a dedicated space. You can ask us to arrange the appointment as soon as you have booked your stay, or book it online. Last minute appointments are possible subject to the availability of our partner.

Energy care by Celine, therapist
Techniques used :

Fluid therapy: working without manipulation on the spine and related organs,
Fasciatherapy: intervention on tissues to release them from any tension,
Shiatsu: digital acupuncture, pressure along the meridians to suppress energy disorders,
Tui-na: traditional Chinese massage, muscle and joint manipulations to circulate vital energy
in the body.

Manual work on shoulders, neck, skull and face. Deep calm.
Complete personalized care, 1 hour: 69 € TTC
If you wish, you can book your appointment directly with Celine on 06 15 07 44 32.

Well-being" treatments by Christophe, professional masseur

Californian massage (relaxing) 1h : 69 € TTC or 1h30 : 95 € TTC
Sports massage (regenerating) 1h : 69 € TTC
Duo 1H (x2) : 110 € TTC (according to availability of the 2nd masseur if simultaneous desired)

Oil of your choice: Ylang-ylang, Mandarin, Lavender, Mint, Eucalyptus...